Ever wonder how your competitors are getting hundreds of likes and comments on their posts while you're struggling to scrape up a few comments? Are they a part of a secret Instagram society, have access to a magic formula, or a million-dollar marketer?
The Instagram algorithm seems to heavily favor engagement. Even more than follower count. If you have good engagement, Instagram will show your posts to more people. Whether that's featuring you on their Explore page or the Top 9 posts of a Hashtag or Location page.
So let's break it down. Here are 10 steps you can take to increase engagement, that you may have been overlooking!
What is Engagement?
Before we move on to the strategies that help you increase your engagement, let's first discuss what Instagram engagement actually is. Your engagement rate is essentially your audience's involvement with your posts. Every interaction someone makes with your post is part of your total engagement, including likes, shares, and comments.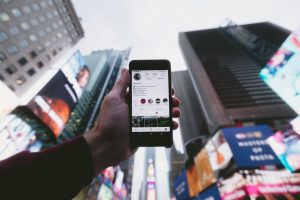 You can calculate your engagement rate with the following equation:
Engagement Rate (%) Per Post = Total Engagement / Follower Count x 100
A normal engagement rate ranges between 3% and 6%, with anything higher than 6% being a very good engagement rate.
Create Quality Content
We're going to start off this list with an easy one, but the most important one of all! If you're not creating content that people care about, they are not going to engage with it.
Let me say that again …
If you're not creating content that people care about, they are not going to engage with it!
It's as simple as that!!
You only have a split second to catch people's attention and get them to interact with your post. Your posts should be visually engaging and add value to your followers' lives.
Need help creating quality content that provides value? Here are some ideas:
Only post high quality, clear photos. Your grainy, dimly lit selfie just isn't going to grab the attention that you want (you don't need to invest in a $2,000 DSLR to create high quality pictures, your phone camera and good lighting will do just fine)
Create content that captures attention. Try a different angle, an eye-catching boomerang, or an engaging infographic. You want to stand out from the crowd enough to make people stop scrolling.
Create value. A post that helps your followers in some way is extremely beneficial. Really try to help your audience out by solving a problem, making them laugh, or motivating them in some way.
Check out what your competitors are doing. If you're struggling to find things to post, check out what the big accounts within your niche are posting that are grabbing their audience's attention. Mimic what works!
Tell a story. Creating a story with your product engages your customers and creates a compelling reason for them to stop scrolling and engage with you.
The concept is very simple yet extremely effective. QUALITY CONTENT will make people stop scrolling and be more likely to engage with your post and become future customers!
Engage
This is by far the most effective strategy for driving more engagement. Social media is made to be social. If you want to build an engaged audience, you need to interact with your followers and people who aren't yet following you.
The first step is to interact with everyone who already engages with your posts. Remember that every like, comment, and message means that someone took the time to stop, look at your post or profile, and interact with you. The least you can do is reply to their comments and DMs. Your followers deserve to be acknowledged.
The next step is to interact with potential followers. Find accounts in your niche and interact with the people who comment on their posts. This will allow you to show up in their notifications and encourage them to check out your profile. They're perfect potential followers because they've already interacted with accounts similar to yours.
Be Strategic with Instagram Stories
Instagram Stories are one of the most powerful features of the platform. If you use them strategically, you can use them to connect with your followers, create excitement about your posts, and increase engagement!
One way to drive traffic directly from your Instagram stories to your posts is to post a story as soon as you share a new post. The best way to do this is to share a behind-the-scenes photo or video and then tell your followers to go check out the actual post. This gives people a sneak peek and gets them curious about what you're posting about.
Just like with your regular posts, you need to make sure you are posting high quality stories that grab your followers' attentions. Everyone and their mother are posting Instagram stories these days, so you're in constant competition for your viewers' time. If your content is low quality or boring, people will skip right over you.
Learn from Past Posts
Take a look at some of your previous best-performing posts under your Instagram analytics with your business profile. These are the posts that get you the most engagement and growth.
Is there a common theme among these top posts? Maybe it's a similar camera angle, depth of field, hashtags, or caption. Post more photos, videos, or carousels like your best-performing posts because you already know your followers love that type of content. A like is a vote by your audience that they want to see more of that type of post, so make sure to give them more of what they want!
Incorporate Videos
If you're not using videos on Instagram yet, it's time to get started. Because videos on Instagram automatically play, you can grab people's attention much quicker. Just make sure you hook the audience within the first couple seconds or they may get bored and scroll away.
Use the Right Hashtags
Hashtags are a total game-changer. They are free advertising — they help people find your content and your account. They also allow Instagram to know in what category you're posting so they can show your posts to people who might be interested.
However, you need to be using the right hashtags to get access to your target audience.
Don't use random hashtags. If someone searches for #beachesofinstagram and finds your picture of a mountain, they're probably not going to be interested in your post.
Use specific, long-tail hashtags. These typically have fewer associated posts so you have more of a chance to be featured on the "Top Posts" section of the tag. For example, tagging #postmodernarchitecture will be a lot more effective than tagging #architecture because new posts come in every second on the architecture hashtag, so your post is going to get pushed down the page very, very quickly.
Use all 30 hashtags – the limit that Instagram gives. The more hashtags you use, the more likely your posts are to be seen by people. Put these hashtags in the first comment of your post to keep your caption looking clean.
Make Friends Not Followers
If you have a lot of followers but they don't feel a personal connection to you, they're not going to care about what you post. Find other people in your niche who post content like yours. Support each other whenever one person is posting (you can turn on your post notifications to know when they post). Reply to their stories, ask them questions, share personal anecdotes if they relate to their content. You'll build a loyal group of people that support each other rather than a bunch of ghost followers.
Post When Your Followers are Active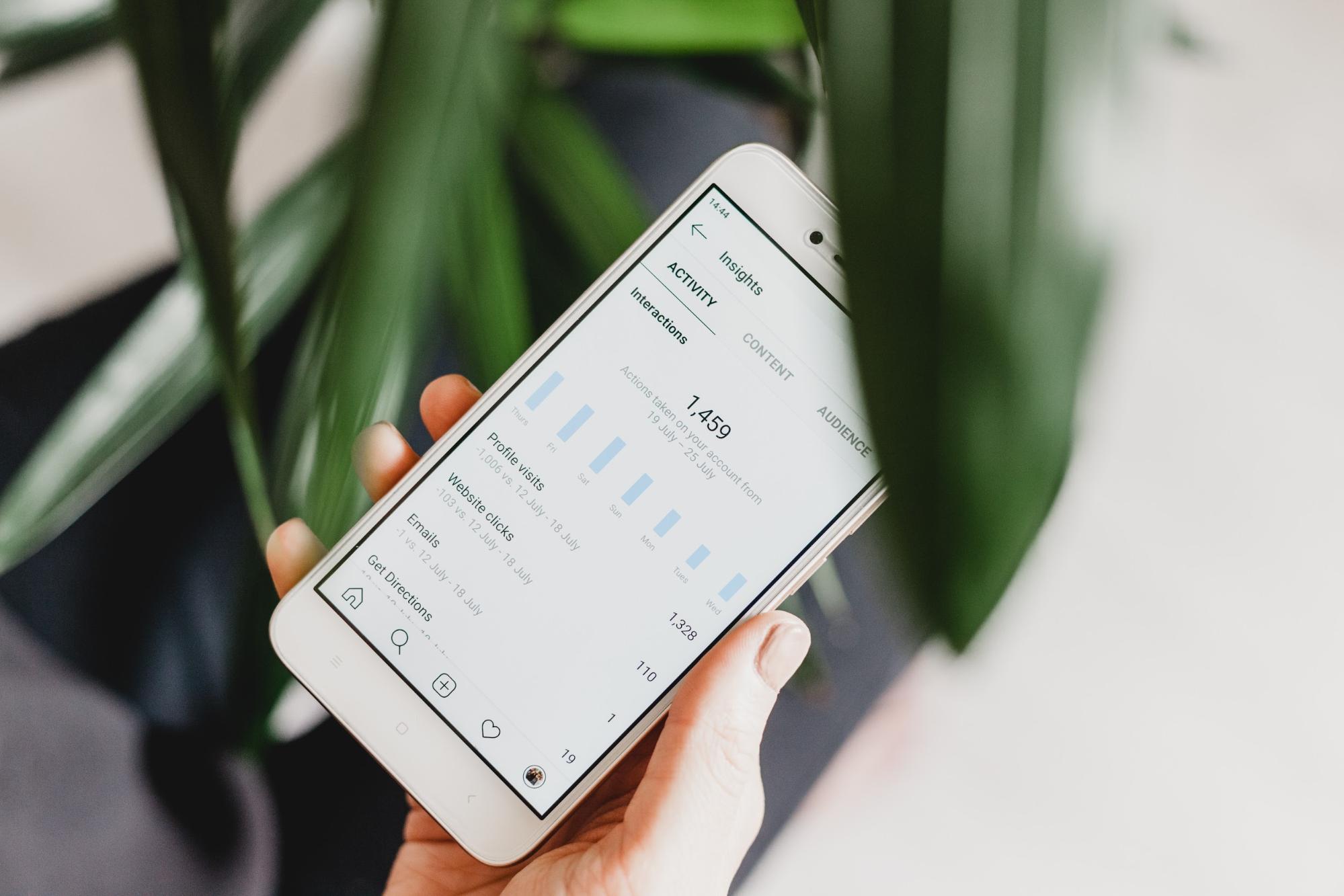 Even if your content is amazing, you may be missing out on engagement if you're posting at the wrong time. You always want to post when most of your followers are online and active on the app. Instagram business accounts have access to analytics that tell you when your followers are most active.
Use this information to schedule out your posts in advance so that you can spend your time engaging.
Post Consistently
Posting consistently is one of the most important things you can do to increase your engagement. There are two reasons why posting consistently is important:
The Instagram algorithm favors people who use their app consistently. If you're not posting on a regular basis, Instagram won't show your new posts as often in your followers' feed.
Your followers will remember you if they see you consistently in their home feed and stories. They'll feel more of a personal connection with you if they see your stories and pictures on a regular basis.
That being said, don't overwhelm your followers with 5 pictures a day! Stick to 1-2 super high quality posts per day to stay consistent without being obnoxious.
Write Captions that Add Value
Your content may be on point, but one-word or boring emoji captions could be discouraging your followers from engaging with your posts. Well-crafted captions can help you to stand out from your competition and captivate your audience.
How do you write a caption that captivates? Make sure it adds value to your followers' lives. Solve a problem, provide motivation, or make them laugh. Make sure you're not always trying to sell in your captions. People will be turned off by your posts if they feel like they are always looking at an advertisement.
If you really want to encourage conversation on your post, include a call to action. Make it easy for your followers to comment by asking a question at the end of your caption.
Getting Instagram engagement is more important than ever. When your followers consistently comment and like your posts, Instagram prioritizes your posts in their feeds and allows you to reach more people. Implementing all of these tactics will drive up your engagement rate, attract new followers to your account, and keep your current audience interested and engaged with your content. Good luck making these changes and don't forget to have fun with it!